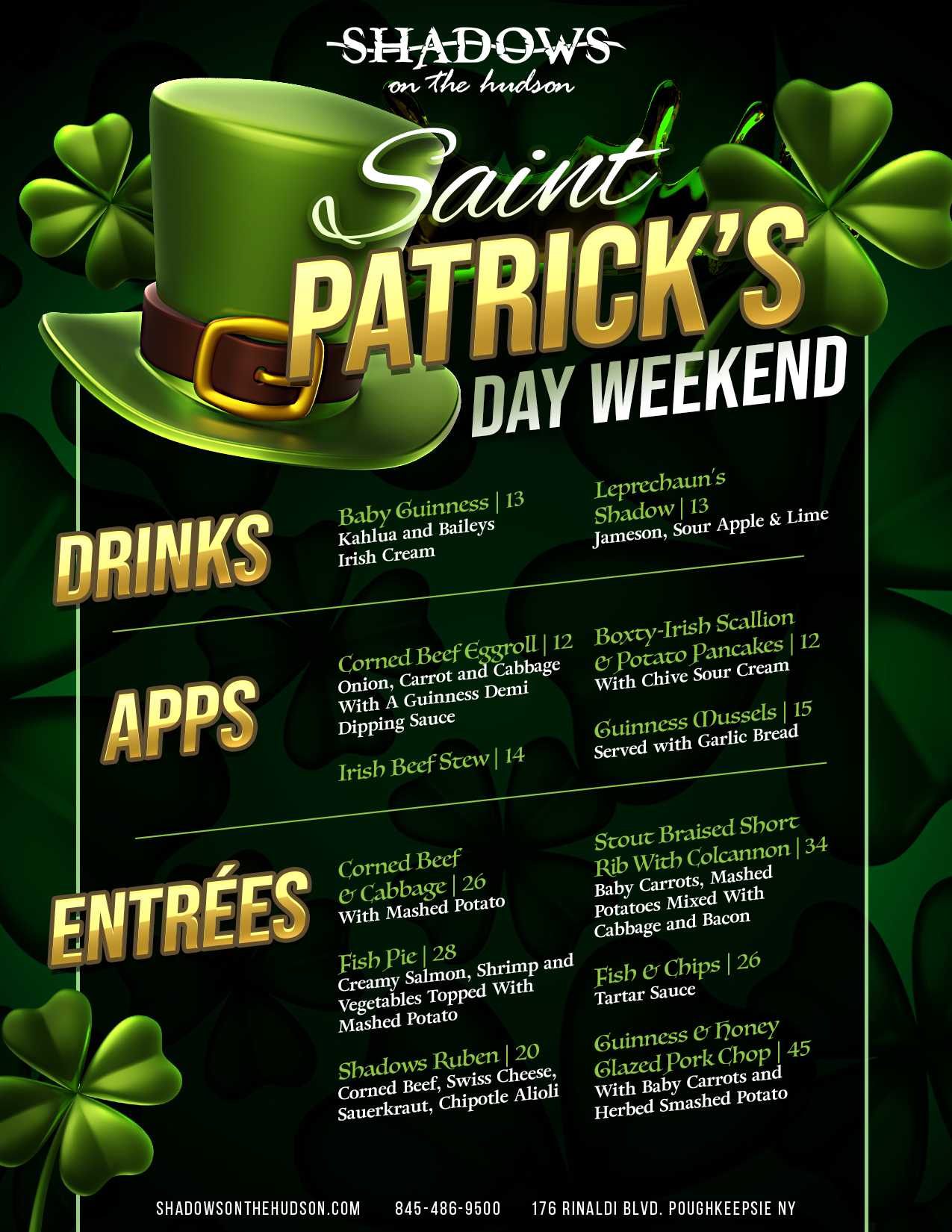 St. Patrick's Day Weekend
Stop by Shadows for some shenanigans this St. Patrick's Day Weekend!
We are offering great drink specials and tasty dishes to celebrate the day!
Drink Specials
Baby Guinness | 13
Kahlua and Baileys Irish Cream
Leprechaun's Shadow | 13
Jameson, Sour Apple & Lime
Appetizers
Corned Beef Eggroll | 12
Onion, Carrot and Cabbage With A Guinness Demi
Dipping Sauce
Irish Beef Stew | 14
Boxty-Irish Scallion & Potato Pancakes | 12
With Chive Sour Cream
Guinness Mussels | 15
Served with Garlic Bread
Entrées
Corned Beef & Cabbage | 26
With Mashed Potato
Fish Pie | 28
Creamy Salmon, Shrimp and
Vegetables Topped With Mashed Potato
Shadows Ruben | 20
Corned Beef, Swiss Cheese, Sauerkraut, Chipotle Alioli
Stout Braised Short Rib With Colcannon | 34
Baby Carrots, Mashed Potatoes Mixed With Cabbage and Bacon
Fish & Chips | 26
Tartar Sauce
Guinness & Honey Glazed Pork Chop | 45
With Baby Carrots and Herbed Smashed Potato
Share This Story, Choose Your Platform!